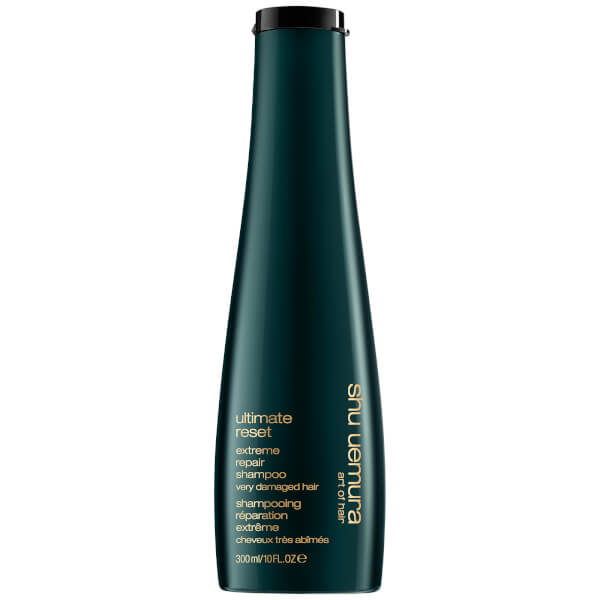 Shu Uemura Ultimate Reset Shampoo 300ml
This shampoo can be used to repair and restore very damaged hair that has undergone frequent bleaching, coloring and heat styling. It provides intense care without weighing hair down. The delicate cleanser helps to lift away any dirt, impurities and product build-up while strengthening strands from root to tip to fortify against future hair breakage, leaving healthy hair feeling soft.
Safe on colored hair so your hair color can thrive without sacrificing the health of your hair.
how to use ultimate reset shampoo:
apply a quarter-size amount of the shampoo to wet hair.
massage into scalp using fingers and palms.
rinse thoroughly.
*For oilier scalps, repeat steps 1-3.