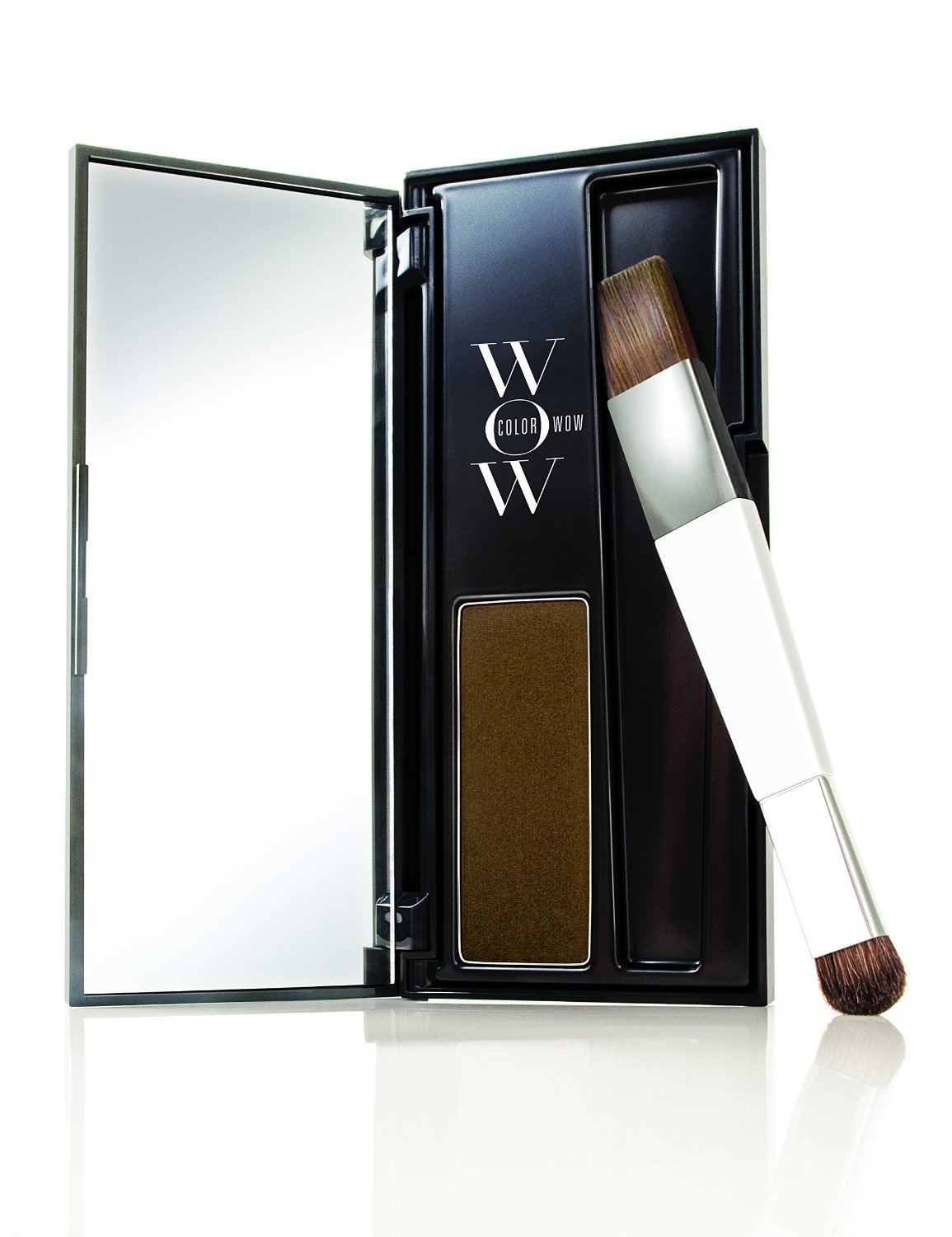 Root Cover Up – Dark Brown
No more roots…ever!!!
For the first time you can cover up dreaded roots and re-growth quickly and easily – with no mess – for perfect results in under a minute. Color Wow Root Cover Up not only covers roots seamlessly, but even camouflages re-growth in lightened/highlighted hair.
Keep your hair in a permanent state of perfection! This unique, professional powder styling compound adheres to hair without being sticky or oily and without dulling. Dramatically extend the time between coloring…No telltale roots means no one will ever know that you color your hair!
• Apply to dry hair
• Camouflage roots instantly
• Color hair less often
• Fast & easy; No mess
• Perfect results in under a minute
• Water-resistant
• Lasts from shampoo to shampoo
• Available in 4 versatile shades
• Professional formula
• 60 Application kit
For best results: Start with dry/styled hair. The enclosed dual-tipped brush lets you customize your Cover Up application. Apply to roots, starting at the scalp and working out. Repeat until roots disappear. Then apply to temples and any other grey hair as needed.
Root Cover Up can also be used to extend the life of highlights/streaks. Using the small side of the brush, apply to re-growth until roots are camouflaged.