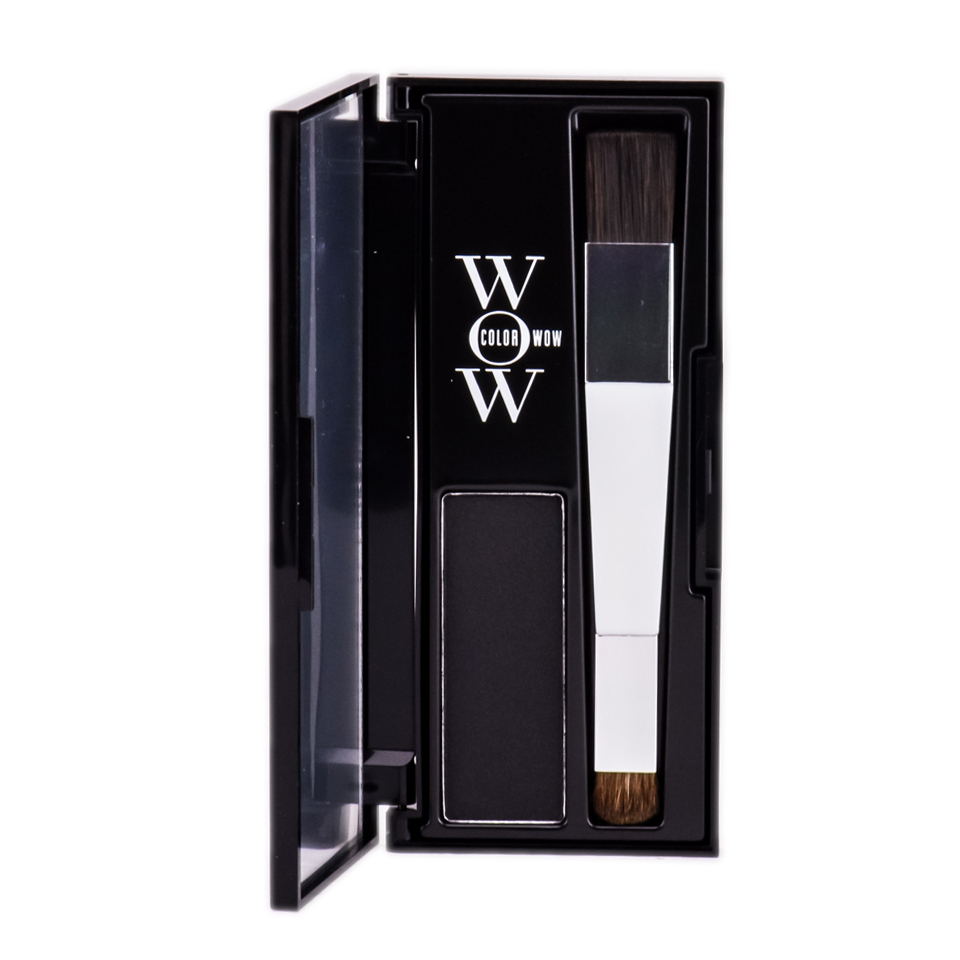 Root Cover Up – Black
Cover up dreaded roots and regrowth quickly and easily – with no mess – for perfect results in under a minute.
Color Wow Root Cover Up for black hair instantly camouflages grey roots and regrowth seamlessly.
This unique, professional powder compound adheres to hair without being sticky or oily and without dulling or looking dry. A water-resistant formula means the results last from shampoo to shampoo, but you can swim, sweat and sleep and the powder will stay in place. Plus, each shade contains a variety of pigments and reflective particles to ensure a natural match with many different hair colors.
• Apply to dry hair
• Breakthrough mineral powder technology
• Fast, easy, no mess
• Lasts until you wash it out
• 60 Application kit