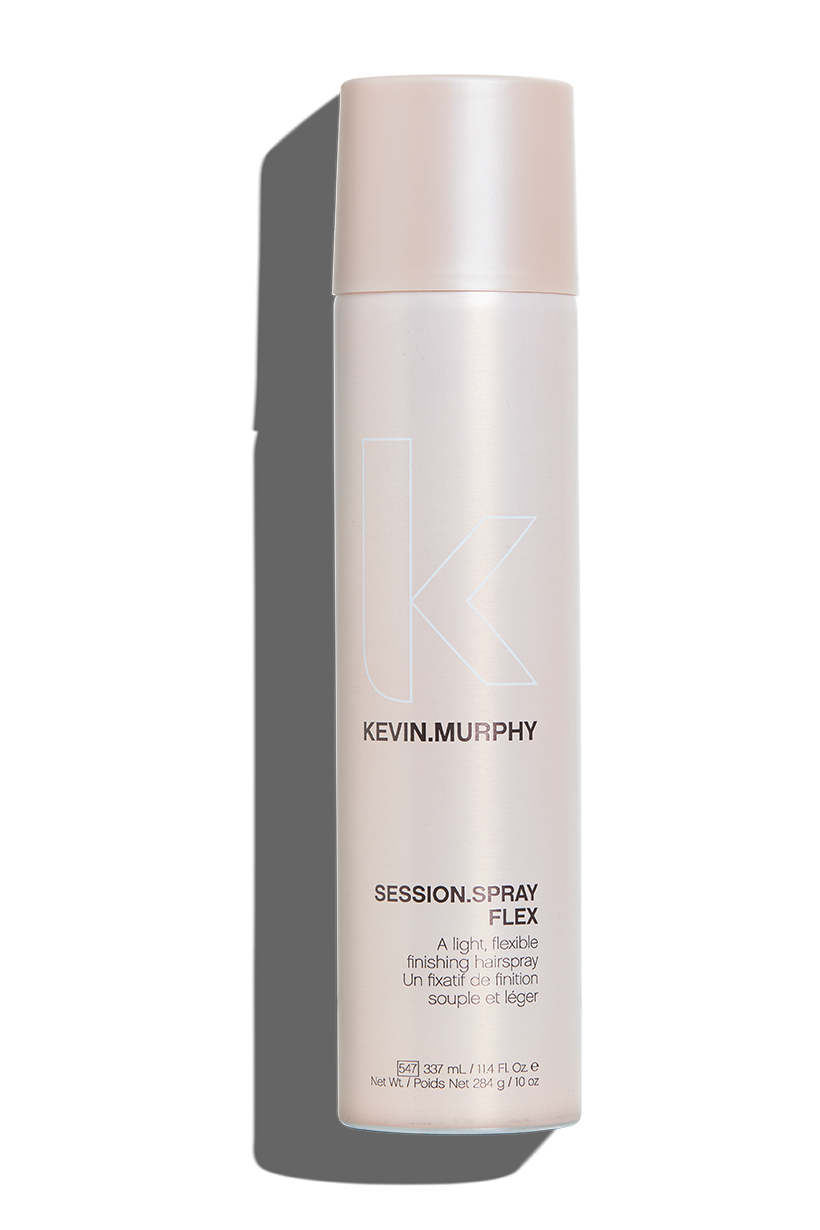 KM SESSION SPRAY FLEX
Tired of intense hairsprays that leave hair feeling crispy, crunchy and rigid? Kevin Murphy's SESSION.SPRAY.FLEX is a brand new and completely flexible hold spray that enables hair to flow freely while also giving workable, long-lasting hold. Boasting a subtle fragrance and a superior hold memory, this will quickly become your new favourite and a solid go-to you'll always go back to.
HOW TO USE
SPRAY. SPRAY. SPRAY. Shake well and spray a fine mist onto dry hair, allow seconds to dry for a fully flexible finish.