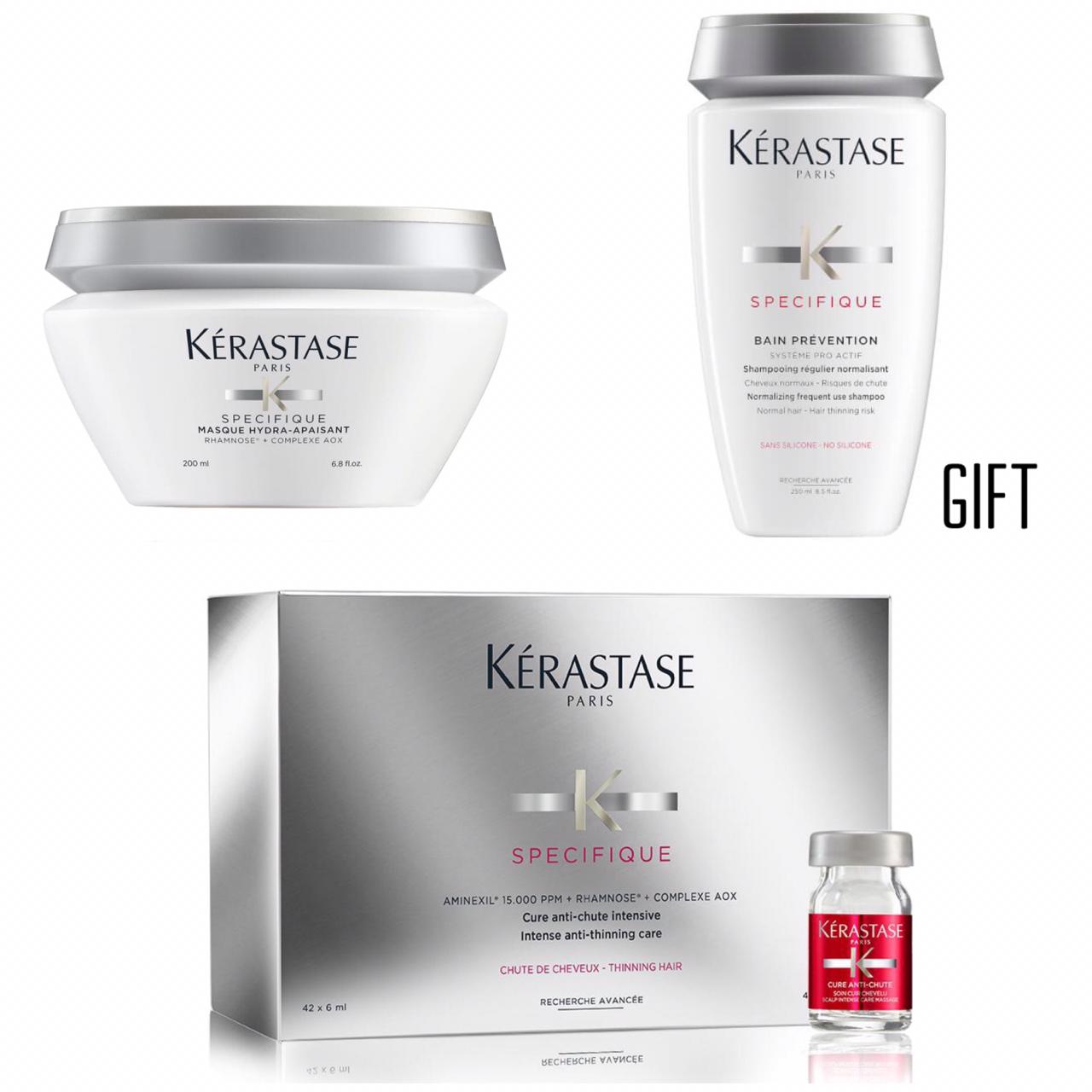 Kérastase Spécifique Package – Gift Bain Prévention 250ml
Kérastase Spécifique Package
Includes:
• Kérastase Spécifique Anti- Hair Loss Treatment 42x6ml
This intensive anti-hair loss cure inhibits the loss off hair and acts to improve the quality of new hair and density, while protecting against oxidative stress. Enhanced by innovative key ingredients, it restores the quality and suppleness of the scalp while delivering visible results. An added benefit for styling thanks to stronger and thicker hair with greater volume, shine and overall health.
• Kérastase Spécifique Hydra-Appaisant Masque 200ml
This mask hydrates and soothes the scalp to enhance skin quality and scalp defense from dry and oily concerns. Silicon-free, the mask's key ingredients help to purify the scalp, treating oily roots, dandruff, irritated and itchy scalp as well as hair-loss concerns. The hair feels nourished as if renewed.
• Gift Spécifique Bain Prévention 250ml
Bain Prévention is a shampoo designed as a preventive solution to hair loss and thinning hair concerns ideal for frequent usage. Its unique Système Pro-Actif technology helps optimize micro-circulation to reduce hair loss all while texturizing the fiber for an immediate volume effect.