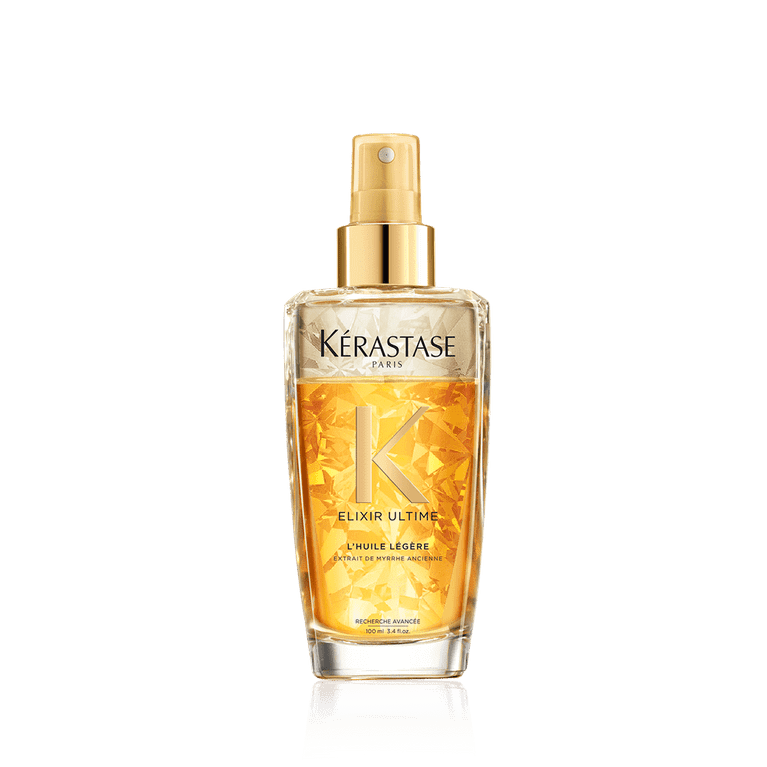 Kérastase Elixir Ultime L'Huile Légère 100ml
The sublimating Bi-phase oil mist ideal for finer hair types is boosted with Intra-Cylane® to provide thickness, body and shine to dull hair. A nourishing formula with Marula Oil, Camellia Oil, and Corn Germ Oil, delivers active nutrients that deeply penetrate the fiber for long-lasting results. Through a gentle perfumed application, fine to normal hair seeking shine is deeply treated, and frizz visibly appears controlled for up to 96 hours, even in 80% humidity. Hair is endowed with an alluring fragrant halo and shine.
Shake well to insure an effective mix of the bi-phase. Spray onto damp or dry hair. Leave-in. No rinsing. Style.